Card and board games online
Welcome to VIP Games, where you can enjoy new card and board games online.
Play our free, high-quality, multiplayer card and board games without the need to switch between accounts.
Enjoy all popular online games in one place and prove your skills with cards and dice.
Choose your game and start playing online
Multiplayer
Card & Board Games
Practice intriguing multiplayer games and meet new friends online.
Become part of a huge friendly community with one common interest, their shared love for playing games! Whether you are a competitive player in nature or an amateur, the social environment at VIP Games is suited for everyone!
You can find different multiplayer games which you can easily play with friends or make new lasting relationships with fellow card game lovers! Match against real players in real-time and climb up the leaderboards to become the best. Our free online card and board games provide an exciting opportunity to take on different challenges and end up coming on top!
Enjoy our multi-platform functionality and take VIP Games everywhere you go! Play on your PC, laptop, mobile with the same account!
If you would like to learn more useful information, we have prepared a blog posts about the best card and best board games online. Check out all of the exciting features and games on our platform.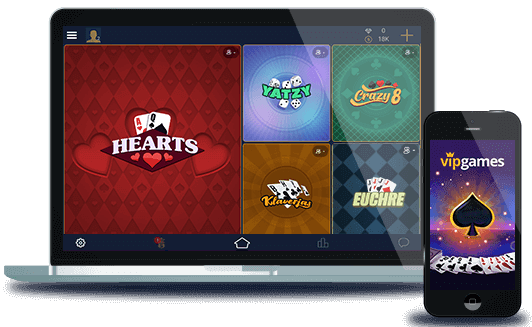 Play your favorite games
for free
VIP Games is a free to play online card and board game platform, both as an internet website and a mobile app. Regardless of the device, all players share a common platform where they can match against each other, communicate, and find new playing partners.
Win Exciting Tournaments every weekend! 🏆
Play Free in the training room and Receive Gifts every day! 🎁
By registering and playing at VIP Games you get all of the benefits of our online game platform:
Real Players
With more than 20,000 active daily players you will never be alone searching for a game.
Smooth Design
Intuitive UI and an easy-to-navigate platform lobby lets you pick quickly between different games and modes.
Daily Bonuses
Login to VIP Games regularly and get rewarded with a progressive daily bonus and free mini-games.
Weekly Stats
Compare how good you actually are, tracking your name in the weekly leaderboards.
Cross-Platform Experience
Play VIP Games on your PC, laptop, Android or iOS mobile with the same account.
Online Tournaments
Join Weekly Promo tournaments and win great rewards or play at the sit-and-go tables until only one is left standing.
Social Hub for casual players
Find like-minded card players and discuss at will different games, strategies, or how bad your partner was last round.
Free Single Player Games
Learn different games or just train your skill at them in our AI Bot room.
Frequently Asked Questions
How to register?
There are four ways you can register and play at VIP Games:
Facebook registration: The fastest and safest way to register at the platform is to use your Facebook account. Your avatar and username will automatically be set at your VIP Games account (you can change them afterward). Your account will have access to every functionality our platform can offer and you can easily invite your Facebook friends over to play with you.
No additional information from your Facebook account would be used or saved in any way or form.
Google registration: Login with your Google account. Simple as that. You will be assigned an account name according to your name which you can freely change afterward.
Twitter registration: Login with your Twitter account. It will ask for your account confirmation the first time and after that, you will be able to enter the platform with one click from any of your twitter-connected devices.
E-Mail registration: If you don't want to use a 3rd party account as a login method, you can register your VIP Games account using email registration. Choose 'E-mail' from the login screen and click the 'Registration' button at the bottom of the menu.
Login as Guest: If you want to try the game before making an account you can enter the platform as a guest. You won't be able to play in the matchmaking rooms or communicate with other players in any way, but you can test the game versus the computer. You can always register afterward.
How do I play?
Enter the platform, pick the game you want to play and chose the difficulty of the room you want to play in. You will be automatically added to the waiting list and when the platform matches you with players similar to your skill the game will begin.
What is the purpose of the chips?
The chips are one of VIP Games' virtual currencies. They are used to pay your pregame bid, to buy and send game gifts to other players and also to buy some specific account items. You gain chips by winning games and collecting bonuses. Alternatively, you can purchase chips from our store.
How do I get free chips?
There are several ways you can receive free chips every day:
Registration Bonus: It is a one time bonus of 2000 chips when you register your account in our platform
Daily Bonus: Every 24 hours you get 200 chips in the form of a daily bonus. There is a progression of the Daily Bonus if you collect it each day. Note that the progression will reset and you will be back to the 200 chips if you fail to collect the bonus for a whole day.
Mini Games: By playing our promo games – Scratch Card and The Wheel of Fortune you can win additional chips. The Scratch Card is available every 4 hours and the Wheel of Fortune every 12 hours.
Add a login method: If you connect your VIP Games account to your Facebook or Email, you will receive a bonus of 1500 chips.
Invite a Friend: If you connect your VIP Games account to your Facebook account you will be able to invite your Facebook friends to our game. You receive 400 chips for every registered friend you invite.
New Level Bonus: With each level up on your account you will receive a level bonus. Experience points for a level up are won by playing games with chips.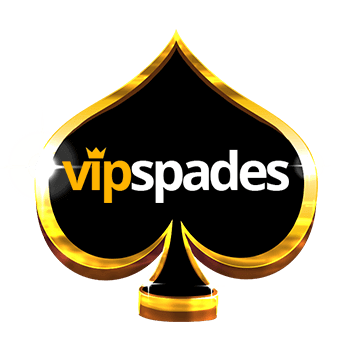 Discover one of the most loved card games