The NEW version of VIP Games brings exciting new functionalities

Dear players, we are happy to announce that the New Version is here! We have added exciting new functionalities, keep reading and you will learn about them!
1. Daily Challenges
The daily missions are a new way to get more bonuses and to maintain the sports spirit.
Each day you will find 2 daily missions next to your avatar in the upper left corner of the screen. They are valid for 24 hours only. The daily challenges are updated each day and if they are not completed on the respective day, you lose your progress and 2 new missions are added.
What you need to know more about them is:
When the check light is green – there are missions to complete.
When there is a red exclamation mark sign next to the missions, it means you have to collect your bonus chips.
When the check is in gold – all missions are completed.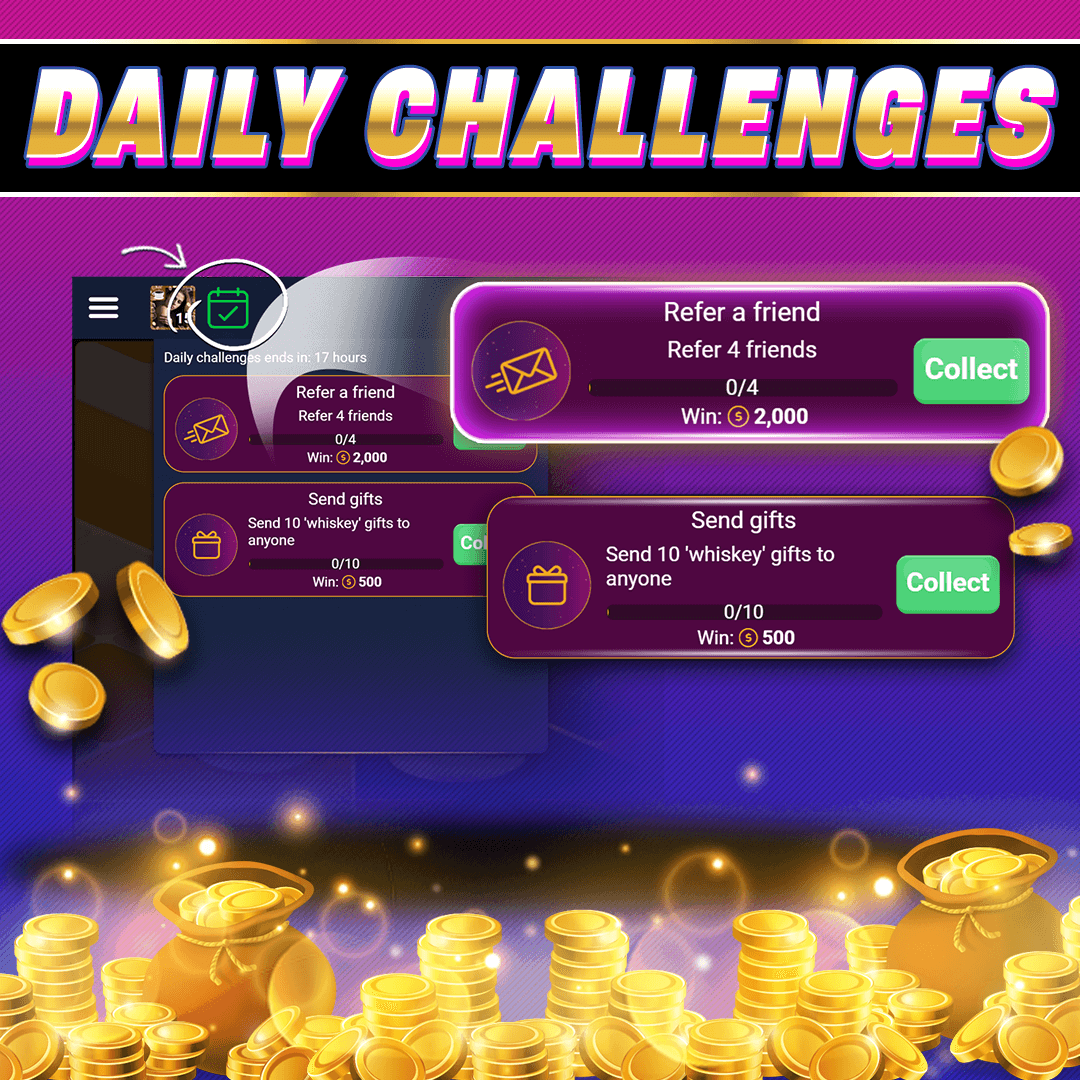 For more information check the video we prepared for you:
2. Bonus Rewarded Video
Whether you win or lose the game, with VIP Games you are always winning!
With the final pop up screen you will see the option to watch video for additional bonus.
3. Tournament Countdown
No more wondering when the Tournament ends. Now you will know how many hours or minutes are remaining until its end.
4. Close Friends List
Close Friends is a new social option that allows you to mark your favorite friends and add them to the Close Friends list.
All you have to do is to click on the green icon where you usually see your friends.
Find your friend and click on the image shown in the photo below.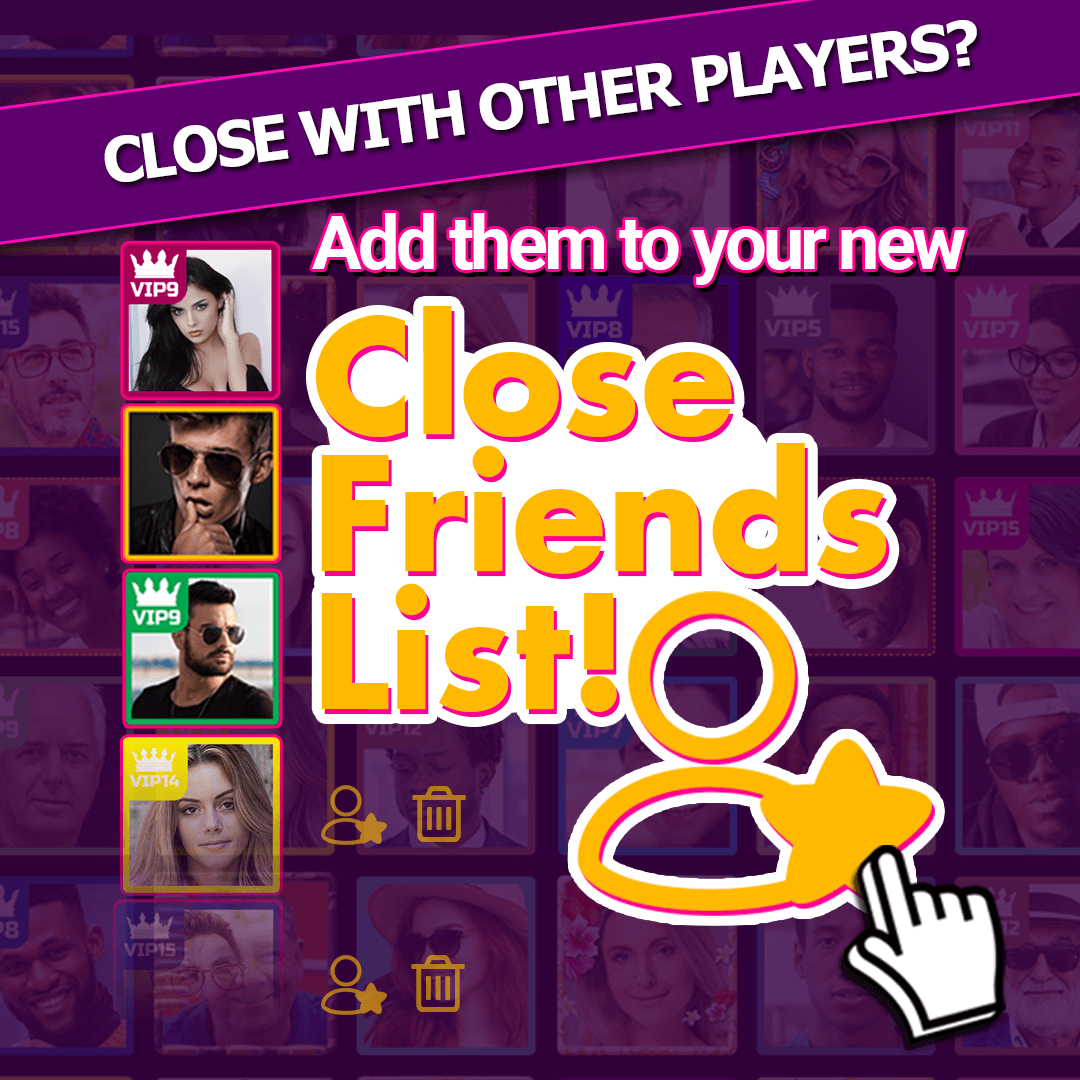 Enjoy the new extras and have a lot of fun with VIP Games!
Subscribe now
Receive updates and latest news about VIP Games. Simply enter your email below and get notified!
You will only receive quality content.
Signing up for newsletters indicates you agree with our Privacy Policy. If you decide that you no longer want to receive a newsletter, you can unsubscribe by clicking the "Unsubscribe" link, located at the bottom of each newsletter.